224th Maintenance Co. AR Army National Guard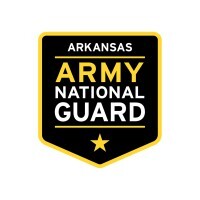 Since 1804 the Arkansas National Guard has proudly served as a community-based, combat-proven force of citizen Soldiers and Airmen. Over 8,600 men and women continue to achieve greatness as we move forward in the global war on terrorism, protect our homeland and serve as leaders in our communities as a competent, capable and diverse force.
Arkansas National Guard Soldiers and Airmen are trained professionals. We are well-equipped with warfighting and disaster response skills to ensure mission success, whether on foreign soil or performing civil support missions here in Arkansas. The Arkansas National Guard continues to prove we have the best Soldiers and Airmen in the nation.
The Arkansas National Guard has four major training sites. The Army National Guard at Robinson Maneuver Training Center (Camp Robinson) in North Little Rock, and Fort Chaffee Joint Maneuver Training Center near Ft. Smith, and the Air National Guard at Ebbing Air National Guard Base in Ft. Smith and Little Rock Air Force Base in Jacksonville.
Visit our website or facebook page to learn more.