Arkansas Division of Services for the Blind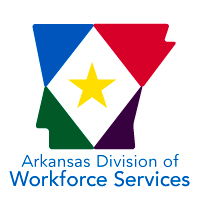 The Arkansas Division of Services for the Blind (DSB) is dedicated to the independence of Arkansans who are blind or visually impaired and is committed to the principle that these individuals have the right to make informed choices regarding where they live, where they work, how they participate in the community, and how they interact with others.

Arkansas Rehabilitation Services, Adult Education, and Division of Services for the Blind, https://dws.arkansas.gov/services-for-the-blind/about-us/ and the Office of Skills Development Division, under the Department of Commerce are focused on delivering industry-focused, demand-driven education and training.
Our mission is to prepare a job-ready, career-bound workforce to meet the needs of Arkansas employers. We provide a comprehensive system of education and workforce programs and services to accomplish the following:
Provide both youth and adults with the necessary academic and technical skills for meaningful jobs.
Work with business and industry to identify and provide grants for workforce training needs.
Offer Arkansans of all ages the option to pursue a wide range of career choices.
Ensure that workers have the foundation for lifelong learning that will allow them to enhance their existing skills and also learn new skills in response to the current and future demands of a rapidly changing workplace.
Assist individuals with disabilities in becoming productive citizens and workers.
Supply employers with validation of skills through national certifications and licenses.