Baxter County Animal Clinic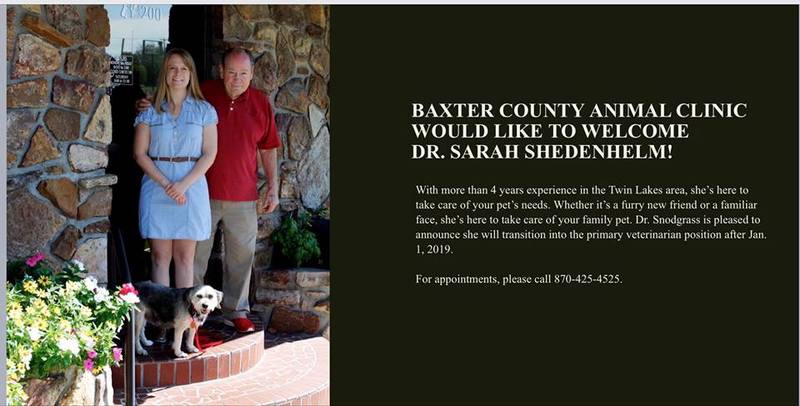 Baxter CountyAnimal Clinic is proud to serve the Mountain Home AR area for everything pet related. Our veterinary clinic is owned and run by Dr. Sarah Shedenhelm, who is a licensed,experienced Mountain Home veterinarian.

Our clinic is happy to be able to offer in house blood work and digital x-rays. Our state of the art blood machines allow us to run several different tests in-house and receive results in as little as 10-20 minutes. The digital x-rays allow our vets the ability to review results just moments after an x-ray is taken. This allows our staff to quickly and accurately diagnose and treat your pet.