Consolidated Land Services, Inc.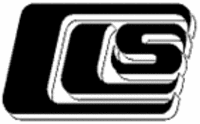 Consolidated Land Services, Inc. was organized on October 1, 1986, in Arkansas as a Professional Engineering, Land Surveying, and Materials Testing Firm. CLS is located in Mountain Home, Arkansas and we have been providing professional services for over 36 years.
The geographic service area of CLS covers all of Arkansas and across Southern Missouri. We are a Licensed Surveying and Engineering Corporation in Arkansas and a Licensed Surveying Corporation in Missouri. The Professional staff of CLS holds one Arkansas Professional Engineer License, four Arkansas Professional Surveyor licenses, three Missouri Professional Land Surveyor licenses, and two Certified Federal Surveyor certifications. CLS has 20 full-time employees.
The clientele of CLS consists of the public and private sectors. CLS has current and numerous prior contracts with the following state and federal agencies: Arkansas Department of Transportation, U.S. Forest Service, U.S. Army Corps of Engineers, U.S. Fish and Wildlife Service, and the National Park Service. The private sector side consists of commercial and industrial business developers, contractors, county and city municipalities, airport authorities, public schools, contractors, and individual land owners.
Our integrity and the interests of our clients are foremost in our business philosophy. A brief summary of our services is as follows:
ENGINEERING SERVICES
Water & Sanitary Sewer Distribution Systems

Flood Studies & Storm Water Permitting

Hydrologic Studies

Residential & Commercial Subdivisions

Development Feasibility Studies

Preparation of construction Drawings & Specifications

Construction Administration & Inspections

Construction Surveying & As-Built Drawings
SURVEYING SERVICES
Boundary Surveys

Improvement Surveys

ALTA/ACSM Surveys

Topographic Surveys

Flood Elevation Certifications

Construction Layout & Staking

Control Surveys
MATERIALS TESTING SERVICES
Soils

Materials Acceptance Test

Moisture Density Relationship

Field Density Test for Structural Fill, Subgrades, & Base Material Concrete

Mix Designs

Batch Plant Inspections

Quality & Uniformity Test including: Slump & Air Content, Unit Weight & Temperature, and Compressive Strength

All testing services are performed in our CTTP Certified in-house lab by CLS trained & certified technicians