Consolidated Land Services, Inc.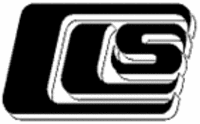 Consolidated Land Services, Inc. was organized October 1, 1986 in Arkansas as a Professional Engineering, Land Surveying and Materials Testing Firm. The new structure was a successor to Marvin L. Cole & Associates, Inc. and Gilley & Nelson Land Surveyors. In 2007, Green Land Services, a sole proprietorship with surveying records from 1990 to 2003 was added to Consolidated.
TECHNICAL EXPERTISE
The professional staff of Consolidated Land Services, Inc. holds one Arkansas Professional Engineer License, four Arkansas Registered Land Surveyors Licenses; two Missouri Registered Land Surveyor Licenses; two Level III Certified Survey Technicians; and one Engineer Intern. Twenty full time employees support the professional staff. These employees consist of Administrative, CADD, Materials Testing Technician, and Survey Crew Members. Memberships in the American Congress of Surveying and Mapping; American Society of Civil Engineers, Arkansas Society of Professional Surveyors, and the Missouri Association of Registered Land Surveyors are maintained. Robert W. "Cotton" Green, and Kevin Gregory, both Registered Professional Land Surveyors in Arkansas and Missouri, are part of a small group of professional land surveyors nationwide to become a Certified Federal Surveyor (CFedS). This certification is a significant addition to the resume and credentials of the private professional land surveyor. The CFedS program, which has been approved by the U.S. Secretary of the Interior, was designed specifically to enhance the level of knowledge and expertise in the professional land surveying community for survey work performed on federal lands and especially on Indian trust lands. To earn the CFedS designation, professional land surveyors must complete approximately 120 hours of course materials prepared by the BLM's National Training Center, in Phoenix, Arizona, and pass the certification examination. To maintain the certification a CFedS must complete 10 hours of continuing education annually.
Materials Testing Certifications held are: Concrete Strength Testing, Soils Aggregates; Portland Cement Concrete; Troxler Gauge Operating and ACI Concrete Strength Testing Certifications.
Consolidated has invested in the latest technology for Engineering, Surveying, and Materials Testing. This includes Computer Aided Design and Drafting, total station survey instruments, electronic field books, and dual frequency ("survey-grade") GPS Receivers. Consolidated has utilized this technology to provide data acquisition, engineering and design, property surveys, and construction surveys, for a wide range of projects.
Contact: Kevin Gregory