Good Samaritan Society Mountain Home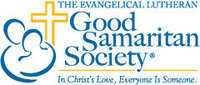 North-central Arkansas' only continuum of care campus Good Samaritan Society –Mountain Home is ready to meet people wherever they are on the road of life and to provide housing, healthcare and other services that meet a wide range of needs. Campus offers different levels of support—including 55+ independent living apartments & twin homes, assisted living, wellness center (optional services: outpatient therapy services, Hydroworx warm water therapy pool, fitness classes, Smart touch technology workout programs, and rehabilitation/ skilled care services —have been added to provide opportunities for services and housing for approximately 170 residents.
The success of Good Samaritan Society –Mountain Home is defined by our excellent services, dedicated staff and supportive community. Our continuum of care campus offers daily experiences that tap into the rich culture and heritage of the area. The pure beauty found in the natural environment surrounding our campus serves as a daily reminder of the glory of God. We proudly celebrate the memories of a life well-lived and look forward to making new memories of life yet to be lived!
Contact: Chad Huebner, Administrator chuebne1@good-sam.com or Kit Mason, Senior Living Manager, 870-508-2046, cristy.mason@good-sam.com