Lenders Title Company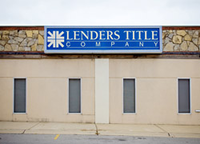 Lenders Title Group is the largest independent title and escrow agency in Arkansas and Louisiana.
Each of our offices are able to provide real estate title insurance and closing services in any area of the state. We also offer a dedicated Commercial Division as well as Asset Solutions to service the needs of all of our lender clients. Our network of offices and agencies allows us to cover our clients locally, regionally and nationwide.
Contact: Kim Stewart