Optimum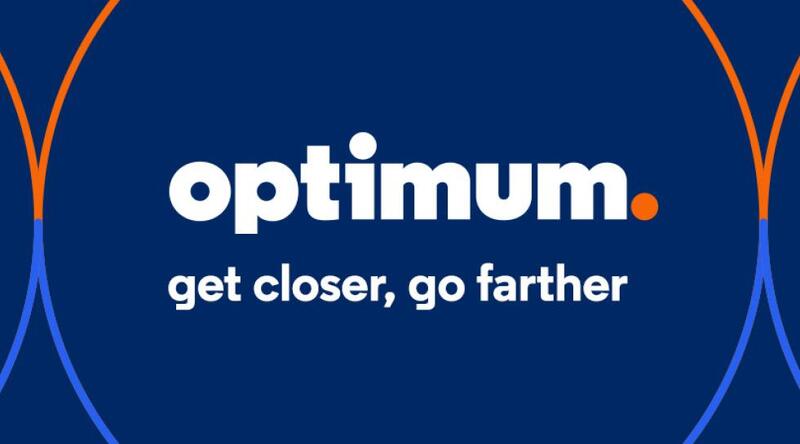 Optimum Store Location in Mountain Home


For excellent in-person customer service, visit a nearby retail store. Optimum store services in Mountain Home include bill pay, equipment pick-up and exchanges.

While you're there, shop the latest smart phones and smart phone accessories and learn more about our Optimum Mobile service.
Store Hours:
Monday and Tuesday 9:00 a.m. to 6:00 p.m.
Wednesday: OPEN until 6:00 p.m.
Thursday and Friday 9:00 a.m. to 6:00 p.m.
Saturday and Sunday Closed
Optimum Internet Services in Mountain Home

Optimum's Internet delivers a fast, secure, and reliable connectivity experience 99.9% reliability and built-in security included. Plus, enjoy no data caps. With a variety of speeds available, there's a service that's perfect for every budget and lifestyle.
New to Optimum? Visit an Optimum store or check availability and shop online at optimum.com.
Whether you need a little data or a lot, Optimum Mobile has flexible plans to fit your needs.
• 4 plans to choose from: 1 GB, 3 GB, Unlimited and Unlimited Max
• All plans include 5G access, plus unlimited talk & text
• Get the latest 5G phones from Apple, Samsung and Motorola with the lowest monthly pricing
Take advantage of additional savings:
• With Optimum Mobile's Unlimited plans, the more lines you add, the more you save.
• Plus, Internet customers can save up to $15/mo. on their Internet bill when adding Optimum Mobile
Optimum Store Services in Mountain Home
Our Optimum Store located in Mountain Home, AR provides Optimum customers with services that include bill pay and equipment pick-up.
Stop by during our regular business hours, or visit us online for Optimum Customer Support and to order Optimum TV, phone & internet for your home or business in AR.
Optimum Small Business Services in Mountain Home
For our Small Business customers, Optimum Business offers you a no-risk, 30-day money back guarantee and never any annual contracts. Plus, with Optimum Business you can always count on 24/7, live local support.
Visit www.Optimum.com/business for more information.
Disclaimer:

*Monthly per line charge for domestic talk, text and data. Autopay required. Up to maximum of five lines. New Altice Mobile lines only, cannot be applied to existing lines of service. Other monthly charges apply per line and may include $20 activation fee, roaming charges, taxes, gov't fees and other Altice Mobile fees and surcharges (including USF fee). Pricing, offer and terms subject to change at any time. Offer only for Optimum (OPT)/Suddenlink (SDL) customers. Must maintain both Altice Mobile and OPT/SDL accounts in good standing. Data options may be switched at any time during bill cycle. Downgrade limited to 1x per bill cycle & effective w/following bill cycle. Upgrades effective immediately. International talk/text from U.S. and talk/text/data while traveling abroad not included. Quality of Service (QoS): Altice Mobile leverages T-Mobile 4G LTE and 5G networks to deliver nationwide network coverage. After reaching 1 GB or 3 GB data cap, or after reaching 20GB of Unlimited data use on a line in monthly bill cycle, data reduced to 2G speeds for remainder of bill cycle. Additional data purchases available once 1 GB/3GB data cap reached. Subject to this QoS policy, tethering at 600 Kbps & video streaming at SD quality (about 480p). Domestic off-net (roaming), at 2G speeds. See our Broadband Disclosure for additional performance and network management details. Other Restrictions: Credit approval may be required. Offer subject to discontinuance at any time, not available everywhere or for all phones/networks, and may not be combined with any other Altice Mobile offers. Other terms and conditions apply; see alticemobile.com/plan for plan details. All rights reserved. ©2021 CSC Holdings, LLC.

**5G capable device required; 5G coverage not available in some areas. See alticemobile.com/network/5g for coverage details.
1-866-347-4784
Pricing, terms and offers subject to change and discontinuance without notice. All trademarks and service marks are the property of their respective owners. All services not available in all areas.

1 Court Square West, Long Island City, NY 11101
© CSC Holdings, LLC. All rights reserved.