Clyde Packer - Peglar Real Estate Group
Clyde Packer - Peglar Real Estate Group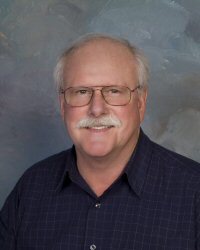 1500 Manor

Mountain Home, AR 72653
I have been a full time active REALTOR since 2002. I am an Executive Broker, ABR, CRS & GRI certified. I am also certified in short sale & foreclosure properties as well as a distressed property expert. I look forward to serving my clients, and making the dream of property ownership a reality.
Click HERE for Clyde's video in our beautiful area!!
Professional Qualifications:AR Real Estate Executive Brokers LicenseAccredited Buyers Representative – ABRCertified Residential Specialist – CRSGraduate Realtor Institute – GRISFR (Short Sales and Foreclosure Certification)CDPE (Certified Distressed Property Expert)Member of:National Association of RealtorsAR Realtors AssociationCouncil of Residential SpecialistReal Estate Buyer's Agent CouncilNorth Central Board of RealtorsMultiple Listing Service – MLSDistressed Property InstituteCareer Background:Current Full-Time Realtor since 200220+ years in Manufacturing Plant ManagementCaptain – US Army, Vietnam Vet with Purple Heart
Explore the Beautful Ozarks HERE!
You can see why we call this paradise. The scenery is amazing. The lakes are so clear that you can see 15′- 30′ to the bottom and the fishing is fabulous. The rivers wind through the bluffs creating a great habitat for the eagles and buzzards with views that cannot be matched and the cold water of the river is perfect for some of the best trout fishing in the world.It is small town living with all the amenities of the big city. Mountain Home has all the conveniences from Lowes, Home Depot, Walgreens, and Wal-Mart to Popeye's, McDonalds, and Chili's. Many locally owned and operated shops and restaurants grace the town square as well as some small strip malls.Baxter Regional Hospital is centrally located for easy access and Arkansas State University has a large campus on the western edge of town. The area is home to Ranger, Legend, Bass Cat boats and EZ-Loader trailer manufacturing plants.Several smaller towns, where you can enjoy rural living, are only a few miles away. If you are looking for a subdivision or acreage, the views are equally beautiful and the wild life is literally in your back yard. Sit back, relax, and enjoy the view.