The Dream Team-Kathy & Rod Brackett at Southern Breeze Real Estate
The Dream Team-Kathy & Rod Brackett at Southern Breeze Real Estate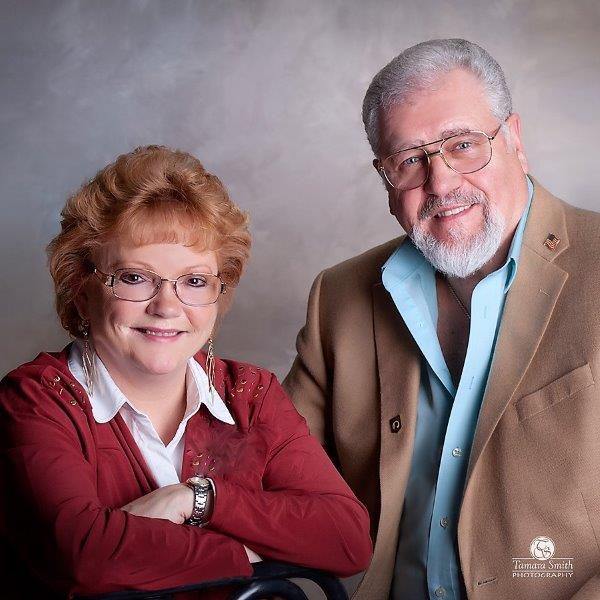 1002 Hwy 62E

Mountain Home, AR 72653
We are Rod Brackett and Kathy Bailey-Brackett, The Dream Team. We are both long term residents of the Mountain Home, Twin Lakes Area and love this area and all it has to offer. We have and continue to be active in various charities in our community and believe in giving back.We work very hard for all of our clients. We are passionate about providing excellent service and guidance to all of our clients.We understand that family is the first priority in choosing a home. We will work diligently to help you find the perfect home for your family.Whether you are buying or selling, land, residential or commercial there are no properties too large or small, and you will receive outstanding attention and service."We are Two Minds and Two Hearts working together to make your dreams a reality. We hope you will let us help you with yours. Your Dreams are our Goals".
-Rod and Kathy. Call us at
870-421-7779
Kathy or
870-321-5104
Rod
email
thedreamteam@southernbreezerealesatate.com
Kind Words From Our Customers
Ray Hughes reviewed The Dream Team Kathy & Rod Brackett07/03/2015Helped me buy a homeA pleasure to work with and always looked out for our best interest. She was very considerate and patient. A good buyers negotiator. And always knew the next step in the process. Very good and helpful after the sale also.
Kind Words Frome Our Customers
Bill Dasbach reviewed The Dream Team Kathy & Rod Brackett05/21/2015Helped me sell a homeRod and Kathy made the sale of my deceased father's home as easy as possible for me. With me living several states and 10 hours drive away, this could have been a nightmare. These people kept an eye on the house for me as well as handling several offers by phone, text and email, the last of which culminated in a successful sale. They have been friendly, helpful, and professional throughout the process. Thanks!
Kind Words From Our Customers
rcweimer reviewed The Dream Team Kathy & Rod Brackett01/24/2015Helped me buy a homeWe appreciate all the help Kathy provided. She willingly worked within our schedule - evenings and weekends; patiently showing house after house. It took months, but it finally paid off.
Kind Words From Our Customers
ckhjelle reviewed The Dream Team Kathy & Rod Brackett12/06/2014Helped me buy a homeWe purchased our home in a no-hassle process with Kathy due to her expertise and addressing details right away. Our purchase was done from 1000 miles away
and all went well with Kathy on location and any issues were promptly addressed.
Rod also participated in discussions and lent another viewpoint on some construction questions etc. We are happy to write this positive review and would fully encourage others to contact them with any real estate needs.
Kind Words From Our Customers
Charles Leonard reviewed The Dream Team Kathy & Rod Brackett12/04/2014Helped me buy a homeKathy is truly a Godsend!!! She helped us every-time we came down to Mountain Home, AR from Des Moines, IA. She took time to select homes that she knew we were looking for, as well as email us potential listings when we were back in Iowa. She checked up on us from time to time to see how we were doing, as well as how the sale of our house was going along. She is professional, but very perusable, reliable and a blessing for me and my family. She is not only our realtor, but someone we can truly call a new friend. Again, she is a Godsend, we were blessed to have her as our realtor.
Kind Words From Our Customers
mbrunat reviewed The Dream Team Kathy & Rod Brackett10/14/2014Helped me buy a homeIt took me 1 year and over 200 homes looked at before I found my new home. Rod and Kathy never once blinked an eye when I came into town with 30 to 40 homes to look at but took the time to drive me to each one. I highly recommend both Rod and Kathy along with Larry Black Realty. Thanks to them I have found my perfect retirement home and am glad to call both my friends.
Kind Words From Our Customers
Gary and Pat Zander reviewed The Dream Team Kathy & Rod Brackett10/11/2014Helped me buy a homeWe relocated from another state and found Kathy very open to our needs and our "wish list" for our newhome. She LISTENED! We used other agencies and found they were just chauffeurs and not caring about our likes and dislikes. Kathy is great. We will recommend her to anyone seeking a realtor with sincere interest in your needs and desires.Helped me sell a homeWow! Rod and Kathy Brackett with Larry Black and Assoc have been amazing! They sold our home in less than a month and then were very patient with us while we looked for a new home to purchase. They always were there to answer questions, very honest and treated us like family!
Amanda Melton03/01/2016