Snell Prosthetic / Orthotic Lab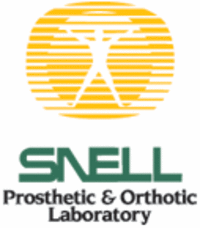 Over the last decade, we've seen amazing progress in the field of prosthetics and orthotics. Ever-improving materials and technology continue to focus on improving patient comfort and mobility, with greater accuracy of fit, lighter weight, and greater durability as perpetual goals. We have built our success on the foundation of skills and technical knowledge that our practitioners and technicians possess as well as the attention to detail and commitment to outstanding service that our administrative staff members practice day-after-day.
Choosing a facility to provide your prosthesis, orthosis, or post-mastectomy needs is one of the most important decisions you will ever make. At Snell Prosthetic / Orthotic Lab you will find that no other facility comes close to successfully providing—the latest in technology and the best in care—that we provide for those individuals who trust us with their lives.
Contact: Elizabeth Bockstahler