St. Andrew's Episcopal Church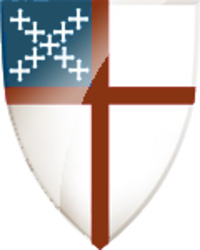 St. Andrew's is a vibrant, diverse, and growing congregation in the heart of the Ozarks in Mountain Home, Arkansas. We are located in North Central Arkansas between the beautiful Twin Lakes Region of Bull Shoals Lake and Lake Norfork.
You may find companionship in a mens' or womens' group, crafting such as woodworking or stitching, exercise activities such as gardening, or yoga for balancing your body, mind and spirit. Maybe you'd like to join in the fun of planning and preparing celebratory breakfasts, or our annual Mardi Gras Dinner. Between Sunday worship services, there is an engaging Adult Forum at St. Andrew's, which explores and discusses a variety of interesting topics through books and DVDs. If you are interested in more formal theological studies, you might want to explore Education for Ministry, a four-year distance learning program from The University of the South, studied weekly at St. Andrew's.