The 'Fork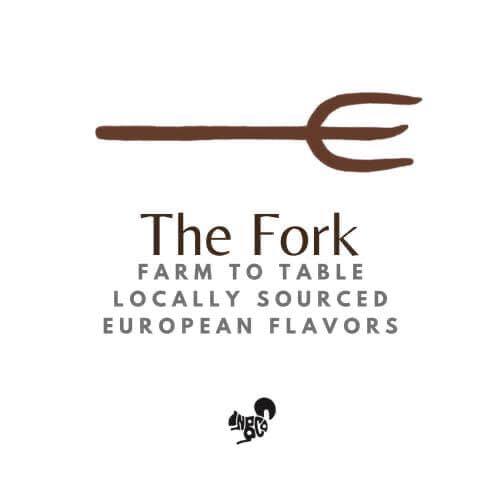 Located on the Square in Downtown Mountain Home!
Our specialty is delicious cuisine created with ingenuity and passion inspired by the the local flavors of the Ozarks and delivered to your table to share. We take great pride in improving upon your favorite dishes in new and creative ways.
Chef Brian Hennington and Jason Aamodt combined their talents to create a gourmet restaurant on the Mountain Home Square. Unlike any other offering in our region, the 'Fork celebrates nature, local farmers, locally sourced products and unique, gourmet food, sustainably produced wine and local craft beer from the awarded Norfork Brewing Company.
We are dedicated to local farmers as much as we are dedicated to great food. Do you know the farmer who grew your food? When you come to the 'Fork, ask your server, and you will learn about the farmers and the food we present: where it was grown, why it is good for you, what it contributes to your experience, and how these farmers contribute to our community.
Th, Fr, Sat & Mon
:

4– 8 pm
Sunday Brunch: 11-3
Tues & Wed: Closed