The UPS Store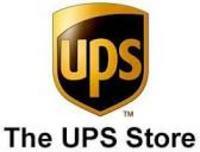 Mountain Home's source for Printing, Packing and Shipping.
Professional printing is available online or in our store. We can help you design and print professional documents, from business cards, brochures, newsletters, to flyers, menus and more.
Our certified packing experts can pack almost anything. We can save you time and help ensure your items arrive intact at their destination. We specialize in properly packing fragile and high-value items, including antiques, art, electronics, crystal, china and porcelain.
Our shipping rates are low rates direct from UPS and we provide the latest pick up time in Mountain Home for Ground
or Next Day Air Services.
We also provide freight delivery services and custom crating/packing of your freight items regardless of the size and/or shape of your items (e.g., furniture, heavy equipment, cars, and grand pianos,). No matter how big or bulky your item is, we can get it to where it needs to go.
Contact:Garth Deems