White River Marine Group/ Ranger Boats Division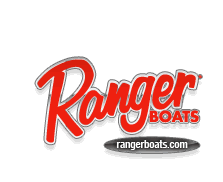 High-Performance Fiberglass & Aluminum Fishing Boats & Pontoon Boats

Driven by a passion for perfection, RANGER® Boats has over 50 years of experience delivering fiberglass and aluminum fishing boats that provide unparalleled craftsmanship, performance, innovation and strength. And now, that legacy includes luxury pontoon boats!
THE RANGER FIVE STAR ADVANTAGE
Our Five Star Advantage® is the guarantee behind every boat that lets you know you're getting an unrivaled and industry-leading product in every aspect. Ranger® boats are the highest quality, most innovative, safest boats with the best all-around performance. These attributes mean that your Ranger will be dependable and likely have the strongest resale value on the market.

Headquartered in Flippin, Ark., Ranger Boats is the nation's premier manufacturer of legendary fiberglass fishing boats.