Mountain Home Public Schools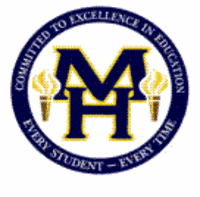 Mountain Home School District is nestled between Lake Bull Shoals and Lake Norfork and the beautiful Ozark Mountains. We are located in Baxter County, Arkansas. Mountain Home School District encompasses some 330 square miles and offers a quality educational experience to nearly 4,000 youngsters grades K-12.
The school is comprised of seven campuses including Mountain Home High School Career Academies (grades 10-12), Mountain Home Junior High (grades 8-9), Pinkston Middle School (grades 6-7), Hackler Intermediate School (grades 3, 4, and 5), Nelson-Wilks-Herron Elementary school (grades 1-2), the Kindergarten center, and Guy Berry College and Career Academy (GBCCA) serving grades 5-12.
Mountain Home School District strives to maintain the highest educational goals for its students. The district is committed to make every effort to provide the educational opportunities necessary so that each individual may become a competent, self-providing citizen who is trained to take his/her place as a functioning member of society.
Mountain Home School District students continually score above state and national averages on standardized achievement tests, as well as on Advanced Placement tests, the ACT and the state 'benchmark' examinations.
Contact: Dr. Jake Long, Superintendent