Gig Graphics/ Pirate Perry Events
Gig Graphics/ Pirate Perry Events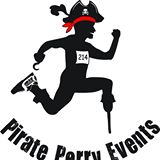 905 South Street

Mountain Home, AR 72653
GIG Graphics specializes in t-shirt screen printing for events, teams, youth groups and beyond!
We are seasoned directors and athletes!
Fitness is fun. Managing fitness related events is our way to merge hobbies, life style and the need to put food on the table!
We get excited to watch people succeed and even more so when we get to be a part of it!
It was an honor for Race Director Paul Gigliotti to take part in the
2016 American Trail Running Association's (ATRA) annual conference
as a panelist speaker. The ATRA conference covered topics such as "greening" events, registration and logistical improvements and other trends in the industry. We are excited to bring our knowledge and experiences to you and your events!
We will talk with you to learn about your goals, present levels of experience and the current state of your event. Ranging from consulting to full blown race management, we have you covered! If there's something we don't cover....we have friends that do!
Learn more at
https://pirateperryevents.com/