Gilbert Realty
Gilbert Realty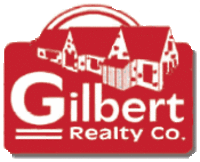 1357 Hwy 62 Southwest

Mountain Home, AR 72653
Gilbert Realty:
Joan Gilbert is the owner and Principal Broker of Gilbert Realty. Founded in 1969, Gilbert Realty serves the Twin Lakes Ozark Area: North Central Arkansas and South Central Missouri. Joan leads a team of real estate agents and brokers licensed in Arkansas and Missouri to provide the finest service to all their clients. For over two decades, regardless of the economy, Gilbert Realty has been #1 in overall volume of sales and listings! Charts for prior years are available at the Gilbert Realty Company. Visit our website for:
* FREE Property Guides for the Mountain Home Area Gilbert Realty distributes Free Mountain Home / Twin Lakes Ozarks Area Property Guides four times each year.
* FREE DVD of the area: View our beautiful lakes, rivers, Ozark mountains and the easy-going, friendly lifestyle most Mountain Home residents enjoy. The DVD depicts why so many move to the Ozarks in North Central Arkansas.
* FREE Online Public Service Videos: We have taken the questions most often asked by people moving to the Mountain Home / Twin Lakes Ozarks Area and asked the experts to share their answers; everything from tips to moving, area fishing, the community, schools, government, taxes and more. And to make it easy for you to view, we have placed them all on our "OzarkLiving" YouTube Channel.
* FREE Online MLS Access to ALL Real Estate Listings in North Central Arkansas and Access to ALL of Gilbert Realty Listings
* FREE Online Community Info: schools, recreation, taxes, clubs, churches & moreJoan Gilbert, ownerView all Broker and Agent List on the websiteGoogle+:
https://plus.google.com/+Gilbertrealty/about
LinkedIn:
https://www.linkedin.com/pub/gilbert-realty-company/3b/626/67
YouTube:
https://www.youtube.com/user/ozarkliving
Location:
1357 Hwy 62 Southwest
Mountain Home, AR 72653Mailing Address:
P. O. Box 940
Mountain Home, AR 72654