Southern Breeze Real Estate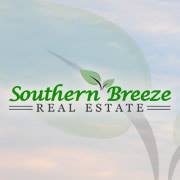 Southern Breeze Real Estate is a company that thinks outside the box. The agents are determined to make each buyer or seller their focus and make the most of their time.
"I will work with any buyer, and my favorite buyers are the people that have obstacles to overcome. Those are the closings that are the most satisfying. Our goal is to focus on customer service and be what you, the client, need us to be. And, don't forget - REALTORS work for YOU!" - Kim Koenen
Our future is in sales and our past performance proves it. We are the smart way to shop for properties, be it residential, land, commercial or investments. Let us help you find the right property.
So, whether you are buying or selling, please feel free to contact us and we will be happy to help you with all of your real estate needs.
The freedoms we have here, the environment we have here, it's like we own Mayberry and the whole world wants it now. That is what the current housing market in the Twin Lakes Area is like at the moment.
To those who are about to put their house on the market - it's going to sell...and it's going to sell quickly! Get ready to move. If you've ever thought about selling your house or land, you'll get the highest price right now.
Buyers, if you see something you like, put in an offer as soon as you can and expect competition. As always, we are here to make the process of buying and selling go smoothly. We're here for you every step of the way.
Contact Kim Koenen