XL7-TV/Reynolds Media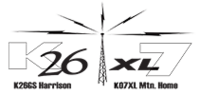 HometownTV is a full-service video production company. We have over 20 years of experience in all aspects of video production and can customize your next video or project at a fraction of the cost of most other competitors.
HometownTV also provides LIVE or recorded multi-camera production services for sporting events, dance recitals, concerts, corporate events, etc.
Whether it's a corporate video, commercial, wedding, instructional / training video, or web video HometownTV has the experience, knowledge, skills, and ability to provide you with an excellent video at the fraction of the cost.
Contact us to talk about your next video project.

870-424-6957 or hometowntv@hometowntv.net