The CALL in Baxter County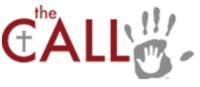 The Call (Children of Arkansas Loved for a Lifetime) in Baxter County is now actively recruiting, training, and supporting foster and adoptive parents. Attending a CALL Information Meeting is the first step in learning about the foster care crisis in Mountain Home, what the local churches are doing in response to it, and what we can do on an individual level for kids in foster care. The CALL keeps James 1:27 in the spotlight, "True religion is this, to look after the orphan...in their distress."
There are so many ways to help The CALL, not only by foster and adopting children in our DCFS system, but by volunteering to help with the CALL Closet, or at the DCFS office doing administrative work, or by transporting kids when needed, or even--and especially!--by praying for the kids, for our DCFS staff, for the parents of the kids and for the foster or adoptive parents caring for them.
Contact: Sandy LaBahn